Taken from SFS blog 30 November 2015
After the lengthy SFS November Working Group meeting Visual Impact Scotland cracked out the wine, beer and spirits for a hosted (kind of early) festive drinkies!
There was much blether about the studio plans, what SFS hopes to get up to in 2016, and then we tried to stop talking about work a bit and just have fun.
The group then moved onwards to Urban Village Hotel bar in search of some hearty food (and more drinks). A fun time was had and the non-Glasgwegians got their travel connections back home alright too.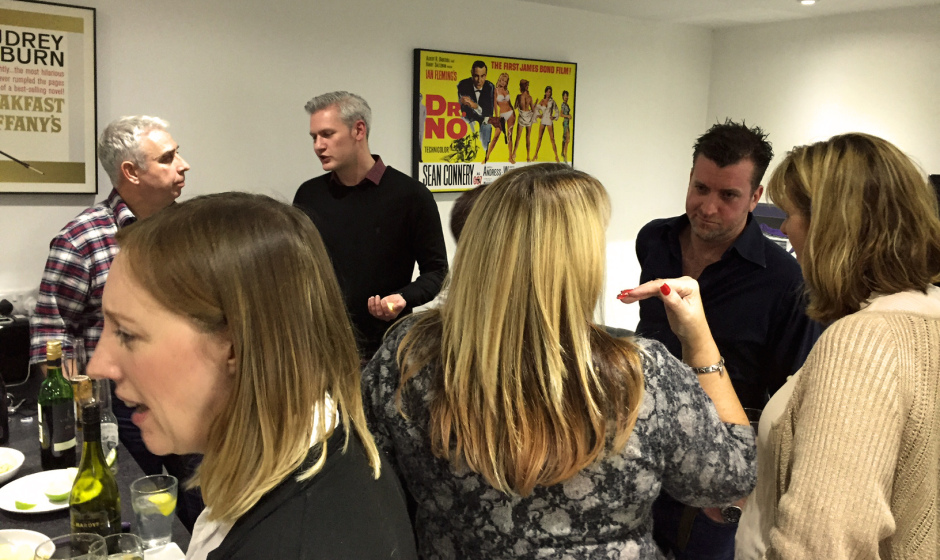 Thanks all! Let's have more fun and less meeting next year though!